About Me – My Failure To Success Story
Back in 2012, when I was not familiar with the computer and internet field, how does it work? But slowly and gradually, I started to take an interest in blogging due to no job over the last 4 years. I graduated from a reputable university and had done so many courses and diplomas in different fields in order to get a job. But despite this, I had been jobless. I had applied for many jobs but remained unsuccessful. Then I decided to go to the bookstore in order to buy some books which included general knowledge, IQ tests, and most importantly interview Q&A books. But it seems like all of my struggles are being drained into the water because of no replying but when I got a reply I failed.
A Day Came When I Could Hardly Afford Bus Fare
When I look back in my school life from where I learned to save pocket money. I daily spent 30% of my pocket money out of 100 and saved the rest of the money for my future ambitions. With the passage of time, when I completed my university education till then I saved enough money to bear my basic expenses. I decided to take some responsibility on my shoulder. Therefore, I started to find a full-time job but remained jobless for over 4 years. I had given more than 100s job interviews in my 4 years of painful life but failed to get a job. I remember that day when I found out I lost all of my savings traveling in buses and paying fees against getting a job. And a day came when I could hardly afford bus fare.
Unemployed, Discouraged, But Was Not Hopeless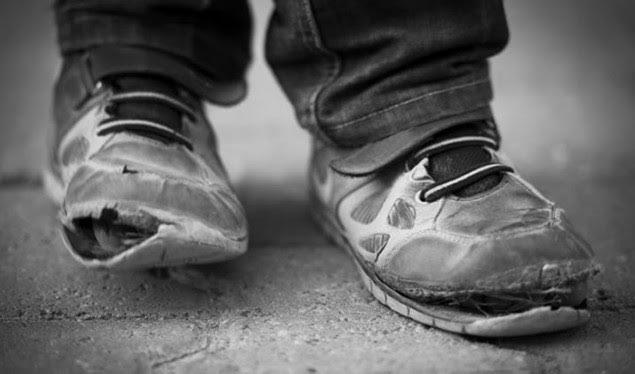 The Situation Which Broke Me Badly
Being a failure over and over again broke me down in front of people's eyes. Then I found myself in a dark room where nobody was there except me. Days, months, and years were passing rapidly and I was standing on the same stage of life, nothing changed in my life for many years. At that time, people started to insult me and call me a loser. This type of situation broke me badly and mentally. I felt like my life had stopped working, nobody was with me, I was completely alone. But I never stopped myself from moving forward because I was hoping that one day life will be changed.
Never Once Doubt Yourself. You Don't Know What The Future Has In Store For You.
The Turning Point In My Life
A few years later, finally, happiness knocked on my door and I got a job offer through one of my friend's references in the field of IT (Information Technology). That was a turning point in my life to gain extensive knowledge about blogging. Some of you guys are thinking that how did I gain knowledge while in the IT field. Let me explain to you, my job duty was basically in the data center where I got so much free time, so I decided to utilize my time through research about blogging. The journey was so tough and painful when I started to research blogging because I became victims of so-called gurus several times. Therefore, I lost so much money and trust as well. After spending several days and nights in front of the computer, I found a new way that kept me busy all day but got me nothing in return except disappointment and depression.
Never Give Up, No Matter How Hard Life Gets
I Kept Myself Moving Forward One Step Ahead
A few months later, I quit the way I found because that was even worse than you think. That required the worst hardship but did not fill your pocket in return. At that moment, I started to improve myself by learning on the internet. Therefore, I spent days and nights reading several articles, learning coding skills, graphic designing, improving writing skills, and making my keyword research strong according to SEO. By doing all this, I created several BLOG/Sites in the past, but none of them worked for me till the start of 2015. At that moment, I made a decision to give up and quit everything.
Just Don't Stop Believing. It's Never Too L
Got An Idea💡
A few months later, I was looking for a job on the internet, surfing several job sites to drop my CV or resume there. Surprisingly, I got an idea about creating a BLOG/SITE on the "Jobs In Dubai" niche. The reason behind creating a blog was, the way I was applying for jobs on different websites one day people come in the same way to apply for the jobs through my website. Such deep thoughts, self-confidence, creative ideas, and consistent hard work lead me towards success.
Reward Yourself In The Race Of Life For Everything You Do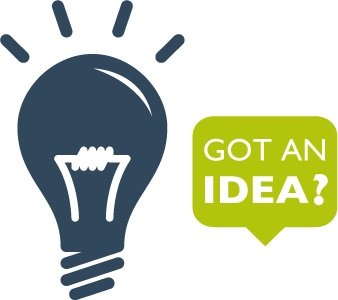 To be very honest, my life was so difficult and painful when I started to build my blogs while doing a full-time job. It took me many years to understand how basic things work. The fact is there is no shortcut in life to become rich overnight. Success always comes late to those who have patience and success doesn't come to those who don't have patience. If you think you are still failing, just look into the mirror and ask yourself what you can do for yourself that makes sense.
I Left My 9-6 Job Back in 2017
I made this blog in the mid of 2015. And I left my 9-6 job in the mid of 2017 without having enough money for survival. Having said that, quitting a job was entirely unplanned. Therefore, I was in constant fear of what will happen tomorrow. At that moment, my blog earned just a few bucks a month which was nearly impossible to change my tomorrow. I had literally no idea what else I could do beyond prayers. And finally, my endless fear landed me in a do-or-die situation.
Sometimes A Step Back Is The Only Way Forward
I somehow woke up and utilized my whole days and nights in polishing my hands-on skills to make a better tomorrow. Although, it was way tougher and more painful than above my expectation by working 16 hours a day straight and almost 2 years in a row. But I somehow did it.
Value Your Every Minute Of It. Give It Everything To Pursue Your Dreams.
Nearly 3 Years Later
By the grace of ALLAH, today I am blessed with everything. Constant hardship and prayers changed my life so drastically. I started my side business as well while doing full-time blogging. So despite everything, I can't call myself a successful person yet. But I am on the way to success. Alhumdulillah, I turned my life around. Now it's your turn! 🙂
The Most Powerful Thing About Time Is It Changes
Who Am I & Why Did I Start UaeJobBank.info?
By profession, I am a full-time blogger and digital marketer. I never call myself a successful blogger because blogging knowledge has no boundary. I started to research on the internet about blogging at the age of 22 due to being jobless. A blog uaejobsbank.info  which is most commonly known as finding jobs in Dubai to be created is to help jobless needy people. In the end, I define myself in front of you guys who I am so please stop calling me HR Manager or Recruiter. In other words, I am just a multitasking person. People hire me, I do not hire them.
Get in Touch
I use many social networking sites such as LinkedIn, Facebook, YouTube, Instagram, Twitter, Scoop.it, Pinterest, Behance, and many more in order to explore my blog in front of job seekers. You can find me and my blog everywhere on the internet. You can follow my blog on the following social networking sites and keep yourself updated with upcoming jobs.
Like us on Facebook
Follow us on Linkedin
Subscribe on YouTube
Follow us on Instagram
Follow us on Twitter
Follow us on Scoop. it
Follow us on Pinterest
Follow us on Behance
Give us a review on Trust Pilot
Give us a Review on SiteJabber
***Thank You For Your Precious Time!***
(Last Updated On: December 27, 2021)